Brand Yourself, Not Just Your Company
Guest Blog Post by Deb Bixler 4/18/2012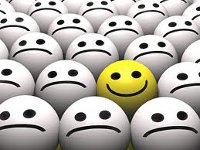 In the direct sales business, many sales consultants brand their company. Branding your business gets attention, recognition, and eventually more customers. You can brand your company by getting on the Internet and getting its name, purpose and products out to millions of users online.
* Start a company Facebook page. Invite people who are potential customers. Don't invite just to achieve high numbers; you want people who are interested in your page and your products.
* Start a business Twitter account with a picture or a logo.
* Get a Foursquare page and use it.
* Create an Aboutme.com page and fill it with information about your company.
* Advertise and send e-mails, but don't spam. You don't want your company
branded as a spammer!
Once you've branded your company, you are not finished. To truly reap all the benefits the Internet has to offer, you also need to brand yourself. If you have branded your business, you may have already begun the personal branding process.
Hopefully, you have put some personal information on your company website pages. Attaching your business to a real person – YOU – helps to create relationships. Even in this fast-paced digital age, relationships are still a part of business success.
How to Brand Yourself
* Get a Facebook page. Having a personal Facebook page in addition to a business one, will increase your search ranking and your online visibility.
* Sign up for a Linkedin account and stay active on it. Join a few discussions groups and start a few of your own.
* Start as many social media accounts as you can properly maintain. If you start one, you need to maintain it. A profile that is never updated is not worth anything.
* Start a blog. This is one of the best ways to brand yourself. Write about topics relevant in your field on a regular basis. Once your blog contains some relevant material, you can post your blog link on various forums or websites. Having and maintaining a blog is one of the best ways to brand yourself as an expert in your field.
As a direct sales consultant, you should not only brand your company, you should brand yourself. You will become recognized as an expert in the direct sales business and people will eventually remember your name. Once they connect your name, your company, and your products, you are on your way to success! Take advantage of the power of the internet and get yourself branded!
Deb Bixler is a home party plan business coach who teaches systems that create success in any party plan business.