Service on Non-Profit Organization Boards
Guest Blog Post By Hank Moore 2/9/12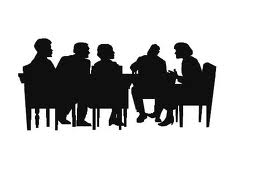 Persons who are recruited for and commit to service on boards of directors have several important responsibilities, per categories on The Business Tree™, including:
1. The business you're in. Visit programs and become knowledgeable about the organization's work. Don't spend all your board time in meetings. Get to know senior staff, in your areas of expertise. Become an informed advocate.
2. Running the business. Study the organization's reason for being and how it operates. Be sure that you are committed to its mission and have abilities to expand it.
3. Financial. Board members have fiduciary responsibility, authority and liability for all business operations. Learn to read and understand budgets. Understand the internal controls, unrelated business income tax and accountability.
4. People. Your time is your most precious commodity. Spend it wisely…doing homework about the company you represent. Factor in support time by your family and business colleagues. When all share in the responsibilities, then all can share in the pride of achievement.
5. Business development. Realize that board participation is, likewise, a commitment of your company. Understand that necessary out-of-pocket expenses and time expenditures of your employees will be borne by you and/or your company. Board service benefits your business, your association and your industry. Strategize that all are impacted optimally.
6. Body of Knowledge. Understand "the competition." Every organization competes with others, in some shape or fashion. Study the others, so that opportunities to exchange ideas, collaborate or meet newly identified community niches may be feasible.
7. The Big Picture. Strategic planning and building a shared vision are prerequisites for every board of directors. To succeed in trying times, every board member must contribute to the organization's future and advocate processes which assure that pro-active change occurs.
The ideal board member should:
Have a bias for action.
Communicate ideas to diverse constituencies.
Draw upon business background for making decisions.
Maintain objectivity at all times.
Devote time and energies toward board service.
Have insights into people and problems.
Be a team player.
Understand the art of compromise.
Take action, even on controversial matters.
Have the ability to inspire.
Prepare for all board meetings.
Attend all board meetings.
Support and promote the organization at every possible occasion.
The following recommendations are offered to board members:
1. Service on boards is a culmination of a senior business executive's career. It is more than a line on a resume. If conducted correctly, board service will round out the professional and should have spin-off effects for his-her company.
2. Identification-recruitment of board prospects is an ongoing process. Seek those who have served other organizations well…especially in the non-profit realm. Get referrals from all strata of the community, to assure a diverse board (career orientation, expertise, interests).
3. Determine each board member's true intentions and best capabilities for service.
4. Offer training for the boards, including an annual retreat(professionally facilitated). Provide a complete manual. Board members should attend staff training and community functions. Education and professional enhancement are the non-profit organization's stock in trade.
5. Keep the communication flow open…sent well in advance of deadlines for action.
6. Board members who are most successful will budget their time and spend it wisely on behalf of their organizations. Requirements for board meeting attendance and committee participation quotas should be articulated from the outset. The board chair should monitor each board member's activities, to get maximum value for their time, talents and resources.
7. Board members maintain relationships with the organization, the board itself, the staff, committees and task forces, outside resources and the public. All relationships should be nurtured.
Hank Moore, Futurist and Corporate Strategist™, is the highest level of business expert and discusses topics that one can only cover from having advised them over a long career