Lessons from The Monkees Apply to Business Success
Guest Blog Post by Hank Moore 3/22/12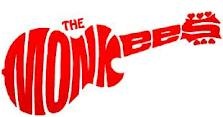 Analogies of a musical group to business strategy. From The Monkees can be learned some valuable lessons about putting together companies, empowering work teams, fostering leadership, making the parts relate to the whole and spawning other business interests.
The death of Davy Jones fostered a fond remembrance of The Monkees and a discussion of 1960s cultural influences.
I'm writing a Davy Jones tribute in the form of a business case study. From The Monkees can be learned some valuable lessons about putting together companies,empowering work teams, fostering leadership, making the parts relate to the whole and spawning other business interests in a diversified portfolio.
It was the night of February 9, 1964. Davy Jones stood backstage at the Ed Sullivan Theatre in New York City. As a teenage actor and singer, he was in the cast of the Broadway hit "Oliver," starring British singer Georgia Brown. That was the night that The Beatles invaded America, starring on CBS-TV's "Ed Sullivan Show." There were other acts on the bill that night, including comedian Frank Gorshin, singer Tessie O'Shea, the comedy team of Charlie Brill & Mitzi McCall and the "Oliver" cast to perform scenes from the show for the TV audience.
Jones watched the Beatles perform in their American television debut and mused that he would like to get a gig like that one day. He in fact did two and a half years later, as a cast member in a TV sitcom that was inspired by The Beatles' movie "Hard Day's Night."
Hollywood responded to Beatlemania by putting together a group of actors to play a Beatles type teenage pop group. "The Monkees" was primarily a TV sitcom, and it was produced by Columbia-Screen Gems, whose other hits included "Bewitched," "I Dream of Jeannie," "Gidget" and "The Flying Nun." Stars Michael Nesmith and Davy Jones had music in their repertoire. Mickey Dolenz and Peter Tork were actors who
portrayed pop musicians.
The songs were written by Tommy Boyce, Bobby Hart, Neil Diamond, Carole King, John Stewart and other top talents. The recordings featured studio musicians. The Monkees tended to the sitcom and lip-synced two songs per episode, one of them done in a new, original format: as a music video.
Once The Monkees debuted on NBC-TV, they were an instant hit. They primed the pre-teen market for such later luminaries as Herman's Hermits, Paul Revere & the Raiders, The Cowsills and The Partridge Family. The TV show spawned concert tours, and The Monkees had to learn to play instruments. There were guest shots, product tie-in's, merchandising and Monkees fan clubs. All this activity jelled with
The Monkees, and it became the prototype for other pop acts packaged as big business.
Arguably, music videos were invented as theatrical shorts. Staging pop hits was popularized in the 1950s by NBC-TV's "Your Hit Parade." Variety shows such as Sullivan's brought the top recording acts to TV audiences. But it was The Monkees who set the prototype for music videos, which MTV later patterned its format.
Monkee Michael Nesmith not only was the creative juice behind music videos, but his mother was another trailblazer in the business world. As a secretary in Dallas, Texas, she invented the office product Liquid Paper.
Critics said that The Monkees were cute mop-tops (with Davy Jones being the cutest). They were lambasted for not playing their own music. As the group took control of their instruments on stage, they began receiving respect as legitimate musicians. Their success helped to fund charitable causes.
The Monkees lasted only two seasons on NBC-TV. There was "Head," the Monkees movie. There were recordings and concert tours that outlasted the series. Monkee members Nesmith and Jones had solo careers. Periodically, The Monkees would reunite for nostalgia tours (the latest one scheduled at the time of Jones' death).
Now to tie Davy Jones and The Monkees to business lessons.
There are four basic kinds of companies:
1. Those who created the original concept. The people who created the widget then proceed to run the widget manufacturing and distribution enterprise. The Monkees were a spoof of The Beatles, who created the widget. Yet, The Monkees created the music video component and the laughter-friendly audience acceptance of what was
formerly mis-understood.
2. Companies who take someone else's concepts, perfect them and deliver them to new and different marketplaces than had the original widget firm. The Monkees went into livingrooms. Parents saw them as "sons," when they were more leary of The Rolling Stones, The Animals, The Doors and other rock groups. The Monkees reached wider audiences, thus priming the pump for other comparable sitcoms.
3. Companies with a short life in the marketplace. They are nurtured as assets to be expanded in other directions, flipped to other sellers or taken to other levels. Though they only ran two seasons, "The Monkees" has been rerun ever since. They turned up on cable TV, VHS tapes and DVD box sets. Remarketed music sets continued to sell on records, tapes, CDs and Internet downloads. The Monkees' two-year stint in the original market has extended to 45 years in the after-market.
4. Companies that team with others, creating a synergy and diversified holding that individual players could not achieve on their own. This embodies the most important dynamic of modern business: Collaborations, Partnering and Joint Venturing (discussed in Chapter 8 of my book, The Business Tree™). The Monkees led to "Michael Nesmith's Elephant Parts," which led to MTV music videos. Many TV shows (comedies and dramas) have since incorporated music video inserts. Monkees money helped bankroll Woodstock and music videos by other artists.
The Monkees were that rare business enterprise that applied to all four categories of business.
Then there is the dynamic of casting the right actors to play the right parts. Most musical groups came together by happenstance, many playing good music but not possessing charm and charisma.
The same is true for companies. One often wonders where those people came from, why they cannot work toward common goals and why they are not team members. Well-cast entertainment ensembles serve to entertain the audiences. Well chosen, trained and nurtured business talent will produce better widgets, run better widget organizations and optimally serve the needs of the widget customers. They also
stand for higher standards of quality and aspire to grow the business as a cohesive team.
7 Levels of Longevity…How Companies Develop Staying Power
1. Stick around by default. Some companies are One Hit Wonders. They have limited utility and don't have what it takes to go the distance. They live short lives because that's all they've got in them. Some One Hit Wonders stay around a little longer than they should have…not because they are doing right things but because
they have just stuck around.
2. Needed for Particular Niche. They don't try to be all things to all people. They have a specialized market.
3. Show Promise to Develop into a Longevity Company. Made an effort to justify their niche…not just to fill it by default. Take pride in being the best in their area of expertise. Do business with other quality-oriented companies.
4. Time Tested Products, Processes. They are good and plan to get better.
5. Willing to Do Things Necessary for Growth. Products and processes only represent one-third of a company's picture. Growth companies take risks and address the other two-thirds (categories 4-7 on The Business Tree) on a regular, systematic basis.
6. Earned Respect to Continue in Business. Dare to innovate. Commitment to Continuous Quality Improvement. Also look outward, rather than focusing all resources internally. View their products, processes and people as a holistic organization.
7. Contributions Beyond the Bottom Line. Understand other reasons for being in business than just the dollars. Make healthy profits, while creating the best products, being a learning organization, setting-upholding standards and continuing to justify leadership position.
Alas, The Monkees as a thoughtful study on better ways to conduct business. Since we began with entertainment, we end with words of wisdom from the masters:
* "Cheer up sleepy Jean. Oh what can it mean to a Daydream Believer," recorded by The Monkees.
* "Another Pleasant Valley Sunday here in status symbol land," recorded by The Monkees.
* "Words that never were true, spoken to nobody but you. Words with lies inside, but small enough to hide til your playin' was through," recorded by The Monkees.
And some other applicable golden oldies lyrics, for good measure:
* "Hey life, look at me. I can see through reality. Now I see life for what it is. It's not a dream. It's not a bliss. It happened to me, and it can happen to you." From "The Happening" (1967) sung by Diana Ross & the Supremes
* "And in the end, the love you take is equal to the love you make," The Beatles (1969)
* "I've looked at life from both sides now. Those bright illusions I recall. I really don't know life at all." Judy Collins (1968)
* "Don't make me over. Now that I'd do anything for you. Don't pick on the things I say, the things I do. I'll always be by your side, whenever you're wrong or right. Accept me for what I am. Accept me for the things that I do." Burt Bacharach and Hal David (1962)
* "When it's time to change, you've got to rearrange." The Brady Bunch (1972)
* "I was so much older then. I'm younger than that now." Bob Dylan (1966)
* "Kicks just keep getting harder to find. And all your kicks aren't bringing you peace of mind. Before you find out it's too late, you better get straight." Paul Revere and the Raiders (1966)
Hank Moore, Corporate Strategist™ is the highest level of business advisor and discusses topics that one can only cover from having done them for a living. His current book is "The Business Tree™," published internationally by Career Press. His next book is "Power Stars to Light the Flame: The Business Visionaries and You."