Sales Skills Speaker Chuck Bauer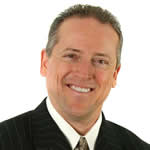 With more than two decades of winning experience in sales, noted national sales coach, speaker, author and corporate sales-effectiveness consultant Chuck Bauer brings us his innovative and distinctive business insight. His passionate commitment to excellence is illustrated in his consulting, coaching and speaking work. With his no-nonsense approach and tell-it-like-it-is style, sales professionals gain immediate revenue results from his teachings.
Each week he personally oversees numerous sales processes in North & Latin America; from listening to LIVE sales phone calls to sitting in on LIVE face to face appointment between professional salespeople and their clients. He personally coaches many sales people, sales executives and business owners. His book, Sales Mastery, became available thru all international book outlets on March 8, 2011.