Motivational Public Speaking Lau Lapides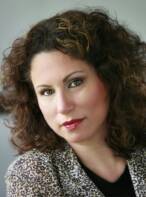 Lau Lapides of lau lapides company offers years of award-winning professional experience as a motivational speaker, coach and trainer. She designs fresh and innovative speaking and communication programs to meet the specific needs of her clients while offering one-on-one coaching on a personal basis.
Lau gives people the tools and techniques to build their brand and become polished, confident, and compelling communicators. Her speaking engagements are highly interactive, fun and extremely engaging. For this reason, her client locations span around the globe.