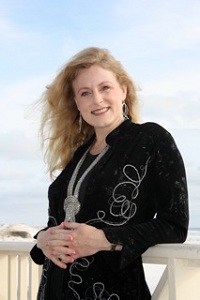 Dr. Mary Kelly, Commander, US Navy (ret) is author of several business and leadership books including 15 Ways to Grow Your Business in Every Economy and the global award-winning Master Your World: 10 Dog-Inspired Leadership Lessons to Improve Productivity, Profits, and Communication.
A humorous economist, Mary uses Navy leadership practices, economic principles, communication strategies, and business efficiency techniques to tailor keynotes, breakouts, and business consulting to organizations looking for improved productivity and enhanced employee engagement.
Specializing in government, education, finance, insurance, business development, and women's groups, Mary is engaging, enlightening, and entertaining as she wows international audiences and helps people become more effective and efficient.